Author Archive: admin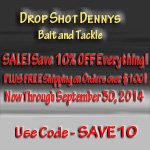 Summer SALE through September 30, 2014 SAVE 10% OFF everything online PLUS FREE Shipping on orders over $100! Use coupon code SAVE10 at checkout!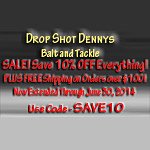 SALE extended through June 30, 2014 SAVE 10% OFF everything online at Drop Shot Denny's Bait & Tackle during the BIG Online SALE! Use coupon code SAVE10 at checkout to cut 10% off your entire order!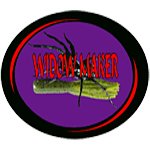 Welcome to the New Drop Shot Dennys Bait & Tackle website! We have tons of new colors available in our famous Widow Maker tubes, Ditch Bugs creature baits, hot 4 and 5-inch Sticks, Old Jigger Copperhead Jigs, 4-inch Drop Shot Worm and our unique 6-inch Drop Shot Worm, along with many more quality fishing tackle products such as J. J.'s Magic Dippin' Dye, WaveSpin Reels and our jig heads!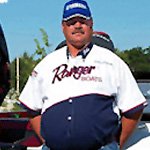 I started using Widow Maker tubes last spring and I love them! They are the best tube bait I can find. Howard Jackson – Ohio.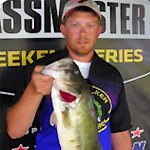 I love the long tail that Widow Maker tubes have! They have so much more action than other tubes with longer bodies. From the way the body slowly narrows down all the way to the tapered tail, it is perfect in shape!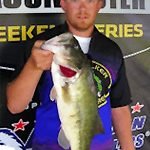 Nick Kincaid, Tulsa OK, competed with 143 of the best weekend bass tournament anglers from the Oklahoma, Missouri, Texas East, Texas Southeast and Wisconsin/Minnesota divisions, taking 2nd place in the boater division despite a tough bite on DeGray Lake October 15-16, 2010.